Catholic Schools Week Open House- By Appointment Only
Click the sign-up Genius button below to secure a slot for our open house during Catholic Schools Week!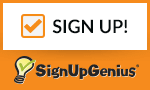 ---
Annual Veteran's Day Performance
Thank you to Miss Maiorano, our 8th graders, our PTO, and all of our teachers and students for putting together a virtual version of our annual Veterans' Day performance. Most especially, thank you to our veterans, and men and women in active service. We hope you enjoy this tribute!
St. Mary's School is Open Full-Time, In-Person! Click the links below for more information!
Events:
There will be no Friday night Bingo until further notice.

Serving students from Massachusetts, New York and Connecticut
---
---
"We've visited a lot of schools, and I can't explain the difference that we felt at your school. There was just a feeling of….warmth, friendliness, acceptance. You don't often 'feel' the difference in a school, but we did today."- Quote from a visiting parent


"Thanks to my St. Mary's education, it was an easy transition to an academically rigorous high school; Beyond the academics, however, St. Mary's provided me with a loving community dedicated to serving others. I take the lessons I learned at St. Mary's, and the friendships I made with me wherever I go."-Merriam Lhrazi, St. Mary's Class of 2015, 2019 Miss Hall's graduate, Freshman at Boston University
115 Orchard St., Lee, MA ~ 413-243-1079 ~ jmasten@stmaryslee.org